Webmediashare.com
Feeds and Links
U.S. Voter Registration&nbsp&nbsp&nbsp&nbsp&nbsp


The Top 1000 RSS Feeds

BBC&nbsp&nbsp&nbsp&nbsp&nbsp NPR&nbsp&nbsp&nbsp&nbsp&nbsp EcoWatch&nbsp&nbsp&nbsp&nbsp&nbsp Indymedia&nbsp&nbsp&nbsp&nbsp&nbsp Aljazeera&nbsp&nbsp&nbsp&nbsp&nbsp IHAD Foundation&nbsp&nbsp&nbsp&nbsp&nbsp HPN Humanitarian Practice Network&nbsp&nbsp&nbsp&nbsp&nbsp Worldbank &nbsp&nbsp&nbsp&nbsp&nbsp IFLA&nbsp&nbsp&nbsp&nbsp&nbsp Women's Global Empowerment Fund&nbsp&nbsp&nbsp&nbsp&nbsp EWG&nbsp&nbsp&nbsp&nbsp&nbsp TRN&nbsp&nbsp&nbsp&nbsp&nbsp NHK Japan&nbsp&nbsp&nbsp&nbsp&nbsp WN&nbsp&nbsp&nbsp&nbsp&nbsp AlterNet

IDI&nbsp&nbsp&nbsp&nbsp&nbsp Democracy At Work&nbsp&nbsp&nbsp&nbsp&nbsp Democracy Endowment&nbsp&nbsp&nbsp&nbsp&nbsp WorldBlu&nbsp&nbsp&nbsp&nbsp&nbsp Terrampacis&nbsp&nbsp&nbsp&nbsp&nbsp National Endowment for Democracy&nbsp&nbsp&nbsp&nbsp&nbsp fourwinds&nbsp&nbsp&nbsp&nbsp&nbsp Idea&nbsp&nbsp&nbsp&nbsp&nbsp NBR&nbsp&nbsp&nbsp&nbsp&nbsp World Policy&nbsp&nbsp&nbsp&nbsp&nbsp Pushkinhouse&nbsp&nbsp&nbsp&nbsp&nbsp Islands Society&nbsp&nbsp&nbsp&nbsp&nbsp Taking Other People's Oil

Planet People&nbsp&nbsp&nbsp&nbsp&nbsp SPLC&nbsp&nbsp&nbsp&nbsp&nbsp Gallup&nbsp&nbsp&nbsp&nbsp&nbsp WE&nbsp&nbsp&nbsp&nbsp&nbsp Questia&nbsp&nbsp&nbsp&nbsp&nbsp The Guardian&nbsp&nbsp&nbsp&nbsp&nbsp National Endowment for the Humanities&nbsp&nbsp&nbsp&nbsp&nbsp GlobalVoicesOnline&nbsp&nbsp&nbsp&nbsp&nbsp Education Next&nbsp&nbsp&nbsp&nbsp&nbsp Reuters&nbsp&nbsp&nbsp&nbsp&nbsp CDC&nbsp&nbsp&nbsp&nbsp&nbsp Human Rights Watch&nbsp&nbsp&nbsp&nbsp&nbsp ICANW&nbsp&nbsp&nbsp&nbsp&nbsp Science Daily&nbsp&nbsp&nbsp&nbsp&nbsp NASA&nbsp&nbsp&nbsp&nbsp&nbsp EPA&nbsp&nbsp&nbsp&nbsp&nbsp Worldbank

Youth Mentoring&nbsp&nbsp&nbsp&nbsp&nbsp Larabida&nbsp&nbsp&nbsp&nbsp&nbsp NK News&nbsp&nbsp&nbsp&nbsp&nbsp The Independent&nbsp&nbsp&nbsp&nbsp&nbsp Advocates for Human Rights&nbsp&nbsp&nbsp&nbsp&nbsp Worldpulse&nbsp&nbsp&nbsp&nbsp&nbsp National Coalition for the Homeless&nbsp&nbsp&nbsp&nbsp&nbsp Nature Generation&nbsp&nbsp&nbsp&nbsp&nbsp ReadAnyBook&nbsp&nbsp&nbsp&nbsp&nbsp TeAchnology&nbsp&nbsp&nbsp&nbsp&nbsp United National Global Compact&nbsp&nbsp&nbsp&nbsp&nbsp Bilderberg&nbsp&nbsp&nbsp&nbsp&nbsp

Well Child&nbsp&nbsp&nbsp&nbsp&nbsp NAFC&nbsp&nbsp&nbsp&nbsp&nbsp ACHP&nbsp&nbsp&nbsp&nbsp&nbsp ASHA&nbsp&nbsp&nbsp&nbsp&nbsp Child Welfare Information Gateway&nbsp&nbsp&nbsp&nbsp&nbsp Doctors Without Borders&nbsp&nbsp&nbsp&nbsp&nbsp Open Culture&nbsp&nbsp&nbsp&nbsp&nbsp Center for Global Development&nbsp&nbsp&nbsp&nbsp&nbsp Cultural Data&nbsp&nbsp&nbsp&nbsp&nbsp World Woman Global Council&nbsp&nbsp&nbsp&nbsp&nbsp United Nations & Climate Change&nbsp&nbsp&nbsp&nbsp&nbsp Smithsonian Mag&nbsp&nbsp&nbsp&nbsp&nbsp

DMOZ&nbsp&nbsp&nbsp&nbsp&nbsp Fee.org&nbsp&nbsp&nbsp&nbsp&nbsp UNDP.og&nbsp&nbsp&nbsp&nbsp&nbsp NTT Communications&nbsp&nbsp&nbsp&nbsp&nbspThe DREAM Program&nbsp&nbsp&nbsp&nbsp&nbsp Kinfolk&nbsp&nbsp&nbsp&nbsp&nbsp OSCE&nbsp&nbsp&nbsp&nbsp&nbsp IndieWire&nbsp&nbsp&nbsp&nbsp&nbsp Helping Hands International&nbsp&nbsp&nbsp&nbsp&nbsp Love4Humanity.org&nbsp&nbsp&nbsp&nbsp&nbsp Partners for Progress.org&nbsp&nbsp&nbsp&nbsp&nbsp Mandatory IRS Health Care Penalty&nbsp&nbsp&nbsp&nbsp&nbsp Pay.gov&nbsp&nbsp&nbsp&nbsp&nbsp Sciam&nbsp&nbsp&nbsp&nbsp&nbsp Amnesty Int'l.&nbsp&nbsp&nbsp&nbsp&nbsp

IHCC&nbsp&nbsp&nbsp&nbsp&nbsp Wiki&nbsp&nbsp&nbsp&nbsp&nbsp Econlib.org&nbsp&nbsp&nbsp&nbsp&nbsp Statista&nbsp&nbsp&nbsp&nbsp&nbsp Google Earth&nbsp&nbsp&nbsp&nbsp&nbsp CIEE&nbsp&nbsp&nbsp&nbsp&nbsp Percolate&nbsp&nbsp&nbsp&nbsp&nbsp Veterans Support Foundation&nbsp&nbsp&nbsp&nbsp&nbsp America Today&nbsp&nbsp&nbsp&nbsp&nbsp Change&nbsp&nbsp&nbsp&nbsp&nbsp SPLC Media&nbsp&nbsp&nbsp&nbsp&nbsp South Central Scholars&nbsp&nbsp&nbsp&nbsp&nbsp United Nations High Commission for Refugees&nbsp&nbsp&nbsp&nbsp&nbsp Alain De Botton&nbsp&nbsp&nbsp&nbsp&nbsp IIMA&nbsp&nbsp&nbsp&nbsp&nbsp Reliable Prosperity&nbsp&nbsp&nbsp&nbsp&nbsp

AARC&nbsp&nbsp&nbsp&nbsp&nbsp U.S. Dept. of Defense&nbsp&nbsp&nbsp&nbsp&nbsp GlobalPolicy.org&nbsp&nbsp&nbsp&nbsp&nbsp Think Progress&nbsp&nbsp&nbsp&nbsp&nbsp Start&nbsp&nbsp&nbsp&nbsp&nbsp Global Humanitarian Assistance&nbsp&nbsp&nbsp&nbsp&nbsp CDC&nbsp&nbsp&nbsp&nbsp&nbsp PsycNET&nbsp&nbsp&nbsp&nbsp&nbsp IPPNW&nbsp&nbsp&nbsp&nbsp&nbsp Go Organic&nbsp&nbsp&nbsp&nbsp&nbsp BC.org&nbsp&nbsp&nbsp&nbsp&nbsp Greenpeace&nbsp&nbsp&nbsp&nbsp&nbsp CORE&nbsp&nbsp&nbsp&nbsp&nbsp National Interest&nbsp&nbsp&nbsp&nbsp&nbsp Worldrelief.org&nbsp&nbsp&nbsp&nbsp&nbsp WOL&nbsp&nbsp&nbsp&nbsp&nbsp USIP&nbsp&nbsp&nbsp&nbsp&nbsp School of Life&nbsp&nbsp&nbsp&nbsp&nbsp AANDA&nbsp&nbsp&nbsp&nbsp&nbsp Transparency

OPEN&nbsp&nbsp&nbsp&nbsp&nbsp Brookings&nbsp&nbsp&nbsp&nbsp&nbsp Heritage&nbsp&nbsp&nbsp&nbsp&nbsp Belfer&nbsp&nbsp&nbsp&nbsp&nbsp Earth Institute&nbsp&nbsp&nbsp&nbsp&nbsp CFR&nbsp&nbsp&nbsp&nbsp&nbsp CATO&nbsp&nbsp&nbsp&nbsp&nbsp MISES&nbsp&nbsp&nbsp&nbsp&nbsp AEI&nbsp&nbsp&nbsp&nbsp&nbsp RAND&nbsp&nbsp&nbsp&nbsp&nbsp CAP&nbsp&nbsp&nbsp&nbsp&nbsp Guttmacher&nbsp&nbsp&nbsp&nbsp&nbsp CBPP&nbsp&nbsp&nbsp&nbsp&nbsp NBER&nbsp&nbsp&nbsp&nbsp&nbsp EPIC&nbsp&nbsp&nbsp&nbsp&nbsp PIIE&nbsp&nbsp&nbsp&nbsp&nbsp CSIS&nbsp&nbsp&nbsp&nbsp&nbsp Urban Institute&nbsp&nbsp&nbsp&nbsp&nbsp EPI&nbsp&nbsp&nbsp&nbsp&nbsp ASPEN&nbsp&nbsp&nbsp&nbsp&nbsp CIS&nbsp&nbsp&nbsp&nbsp&nbsp PPIC&nbsp&nbsp&nbsp&nbsp&nbsp Freedom House&nbsp&nbsp&nbsp&nbsp&nbsp Independent&nbsp&nbsp&nbsp&nbsp&nbsp Worldatch&nbsp&nbsp&nbsp&nbsp&nbsp Sovereign Investor&nbsp&nbsp&nbsp&nbsp&nbsp Third Way








HRC&nbsp&nbsp&nbsp&nbsp&nbsp Civil Rights Project&nbsp&nbsp&nbsp&nbsp&nbsp NAACP&nbsp&nbsp&nbsp&nbsp&nbsp Reconstruction&nbsp&nbsp&nbsp&nbsp&nbsp Race Forward&nbsp&nbsp&nbsp&nbsp&nbsp AAAED&nbsp&nbsp&nbsp&nbsp&nbsp National Urban League&nbsp&nbsp&nbsp&nbsp&nbsp National Congress of American Indians&nbsp&nbsp&nbsp&nbsp&nbsp BRC&nbsp&nbsp&nbsp&nbsp&nbsp NCLR&nbsp&nbsp&nbsp&nbsp&nbsp NCNW&nbsp&nbsp&nbsp&nbsp&nbsp Rainbow PUSH Coalition&nbsp&nbsp&nbsp&nbsp&nbsp APRI&nbsp&nbsp&nbsp&nbsp&nbsp National Immigration Law Center&nbsp&nbsp&nbsp&nbsp&nbsp LULAC&nbsp&nbsp&nbsp&nbsp&nbsp HCR

I'm 4 Human Integrity&nbsp&nbsp&nbsp DAV&nbsp&nbsp&nbsp&nbsp&nbsp Children's Defense Fund&nbsp&nbsp&nbsp&nbsp&nbsp HRWF&nbsp&nbsp&nbsp&nbsp&nbsp Bill of Rights Institute&nbsp&nbsp&nbsp&nbsp&nbsp Religious Freedom Center&nbsp&nbsp&nbsp&nbsp&nbsp Equality Now&nbsp&nbsp&nbsp&nbsp&nbsp VFW&nbsp&nbsp&nbsp&nbsp&nbsp

The Smithsonian National Museum of African American History & Culture&nbsp&nbsp&nbsp&nbsp&nbsp&nbsp&nbsp&nbsp&nbsp&nbspNational Museum of African American History and Culture Grand Opening Ceremony


Collections
A Walk With Native Couture
Original Wire Wrapped Gemstone and Crystal Jewelry, Designed by Crystal McCarey

Wire wrapped gemstones and crystals feature the CrystalHugger Twistwrap wire-wrapping styling which is a minimal, earthy and organically styled wire wrapping technique I designed to showcase transparent faceted gemstones and crystals in a way that allows for a 360 degree view of the entire gemstone. A gemstone's total beauty can be admired at all times and from all angles in my wire wrap design. If you enjoy original couture styling and beautiful gemstones, you may enjoy wearing my design. Great stones designed in my wire wrap design always get a second and third look and start conversations, it is the uniqueness of the design combined with the magnificent sparkle of the stones. Twistwrap styling can be tailored for single or double wire styling - depending upon how much wire you want to see. Wire size is aligned with stone size to ensure a strong twistwrap. Make a lasting and memorable impression wearing wire wrapped gemstone and crystal jewelry designed by CrystalsCrystals.com. How nice that the Twistwrap allows you to see your entire gemstone without a third or more of it being covered with traditional mounting. Start with beautiful, flawless crystals and graduate to gorgeous, flawless semi-precious and precious gemstones.
---
Songwriter, ASCAP member, (UMPG Publishing)
Original harmony and vocal arrangements, music covers and sketch collaborations for film, television, commercials, concert and theatrical.


Streaming Now
Songwriting &nbsp&nbsp♦&nbsp&nbsp Melody & Harmonies &nbsp&nbsp♦&nbsp&nbsp Vocal Arrangements &nbsp&nbsp♦&nbsp&nbsp Harmony Covers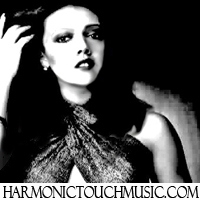 Music For The Rhythms Of Life

More music listening enjoyment awaits you at Rhythm Channel One
there is always more music ... take a moment and browse my collection of Music Playlists on Rhythm Channel One

Minutes turn into hours when listening to GREAT music ...
VISIT RHYTHM CHANNEL ONE on YouTube

Rhythm Channel One music playlists include Soul, r&b, jazz, latin, pop, oldies, alternative, ambient,
K-pop, chillout, beatz, experimental, trap, albums, best of and greatest hits ... Classic Soul Train
and featured artist playlists including:

Earth, Wind and Fire, Whitney Houston, Michael Jackson, Prince, George Duke, Natalie Cole
The Cinematic Orchestra, Ludvig Cimbrelius, Pat Metheny ... and more.



Thank a Soldier

U.S. Marines&nbsp&nbsp&nbsp&nbsp&nbsp U.S. Army&nbsp&nbsp&nbsp&nbsp&nbsp U.S. Navy&nbsp&nbsp&nbsp&nbsp&nbsp U.S. Air Force



Thank you for visiting Webmediashare.
Contact


Build A Prayer
Anyday, anytime, anyone, anywhere ... send it up.